ArtsSmart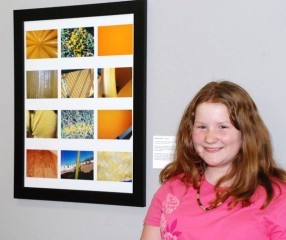 As a department of the Texarkana Regional Arts and Humanities Council (TRAHC), the ArtsSmart Institute is a catalyst for campus improvement for communities, school districts and teacher training programs in the Texarkana region and beyond.
ArtsSmart's mission is "to grow educational excellence through the arts."
The ArtsSmart Institute is a nationally recognized research institute investigating best practices for professional development to produce teachers interested in, willing to and effective at using the arts to teach curricular objectives thereby allowing students to reach their greatest academic potential.

We value…
Collaboration
Leadership
Innovation
Authentic Arts Experiences
Academic Excellence
Connective Teaching
Critical Thinking Skills
At the ArtsSmart Institute, we believe…

…teacher growth is only possible if supported by school and community leadership.

…teacher growth is impacted by deep and meaningful collaboration between the artist and teacher.

…teachers become inspired to effectively utilize the arts to engage students through the passion and expertise of the professional artist.

…we can help more students achieve academic excellence only if we affect teaching philosophy and instructional strategies.
Grow Smart with the Arts
Available on Institution Site
Artist Consultancies
Campus Performances
Teacher Workshops
Summer Staff Development
Teacher/Department Planning Sessions
Activities Available to all Educators
After School & Saturday Teacher Workshops, Summer Staff Development
Perot Theatre Student Shows
Performance and Exhibit Opportunities for Students and Teachers
Annual Best Practices Forum: On Achieving Educational Excellence Through the Arts.
Educational Tours
Artist Training
Fine Arts Specialists Training
The ArtsSmart Institute for Learning is a program of the Texarkana Regional Arts and Humanities Council, Inc. It is made possible in part by grants from the Texas Commission on the Arts, the Arkansas Arts Council - an Agency of the Department of Arkansas Heritage, the National Endowment for the Arts, the generosity of TRAHC Members, Individual and Business Partners, and by the commitment to educational excellence made by members of the Boards of Trustees of participating campuses.